Peabody Garden School
---
MIT Fall 2020

Instructors: John Ochsendorf , Sara Jensen Carr, Michael Murphy
The rooftop addition proposed for Peabody public school in Cambridge, is a strategy for addressing the school's biggest concern - shortage of space. The project also addresses the long term resilience of the school by providing healthier and richer environments for learning. The proposed rooftop garden allows for the integration of food into the entire curriculum. Early exposure to where food comes from can provide some of the richest learning environments. This includes nurturing plants, working within especially harsh climates, and managing limited resources to ensure food security.
Taking advantage of the vast southern facing roof, greenhouses and classrooms are organized around courtyards. This creates contained environments as extensions of the classrooms. These adaptable classrooms can open up to the courtyards when the weather permits. South facing greenhouses provide all-year hands-on teaching and growing spaces for both the school and community. The roof geometry has been optimized to channel rainwater into courtyard ponds, which can also be used for irrigating the greenhouse. Currently the organization of the school is such that you are either inside or outside. There are no in-between climates, which can provide much needed fresh air breaks. The courtyards could create optimal in-between climates. Operable windows on south and north facing facades create cross ventilation, providing passive ways to cool the building in warmer months. In the winter, heat from the greenhouse can be channeled to the classrooms. In the summer, the greenhouse can open up to the courtyard to cool the inside air.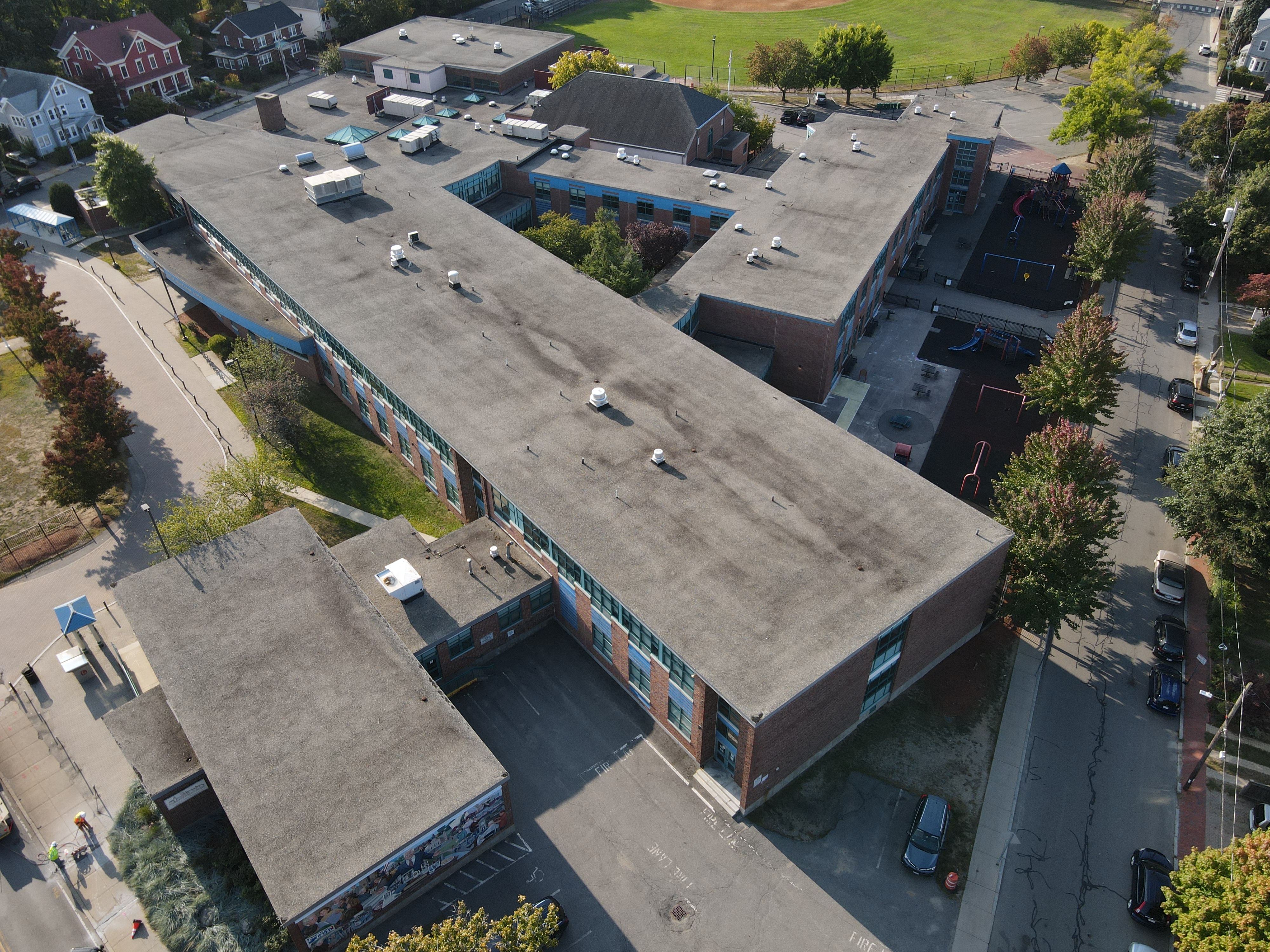 © 2022 Nare Filiposyan. All rights reserved.