(Re) Turn to Stone
---
MIT Thesis, Fall 2021

Advisor: Timothy Hyde
Readers: John Ochsendorf & Axel Kilian


In contemporary Armenia, stone is ubiquitous -- from street furniture to the home, from thousands of public water fountains to thousands of medieval churches, from municipal buildings to Soviet housing blocks disguised under stone tiles. Stone is a vital part of the cultural fabric, holding both physical as well as intangible cultural heritage. During a period described as the Dark Age for the Byzantine Empire, Armenian masons developed advanced stone building techniques, producing a rich heritage of religious architecture, much of which still stands today.
However, driven by standardization and efficiency, concrete has largely replaced stone as a structural material, reducing it to veneer surfaces while still tasked with carrying an enormous cultural load. Though the appearance of stone is pervasive, certain stonework techniques are dissapearing.
The techniques that are dying out are inherently monumental. This thesis proposes an architecture that consists of monuments with embedded domesticity. It is an attempt to perpetuate a culture of stone and re-prioritize the knowledge of the masons that has been rendered obsolete as a byproduct of standardization.
Situated in my hometown of Sisian, in southern Armenia, the thesis spans the ambiguous seam between the civic and the domestic spheres of my grandmother's house, street, and neighborhood. The outcome is a new cultural fabric of stone that runs all the way from the civic to the domestic, continuous from the curb to the hearth.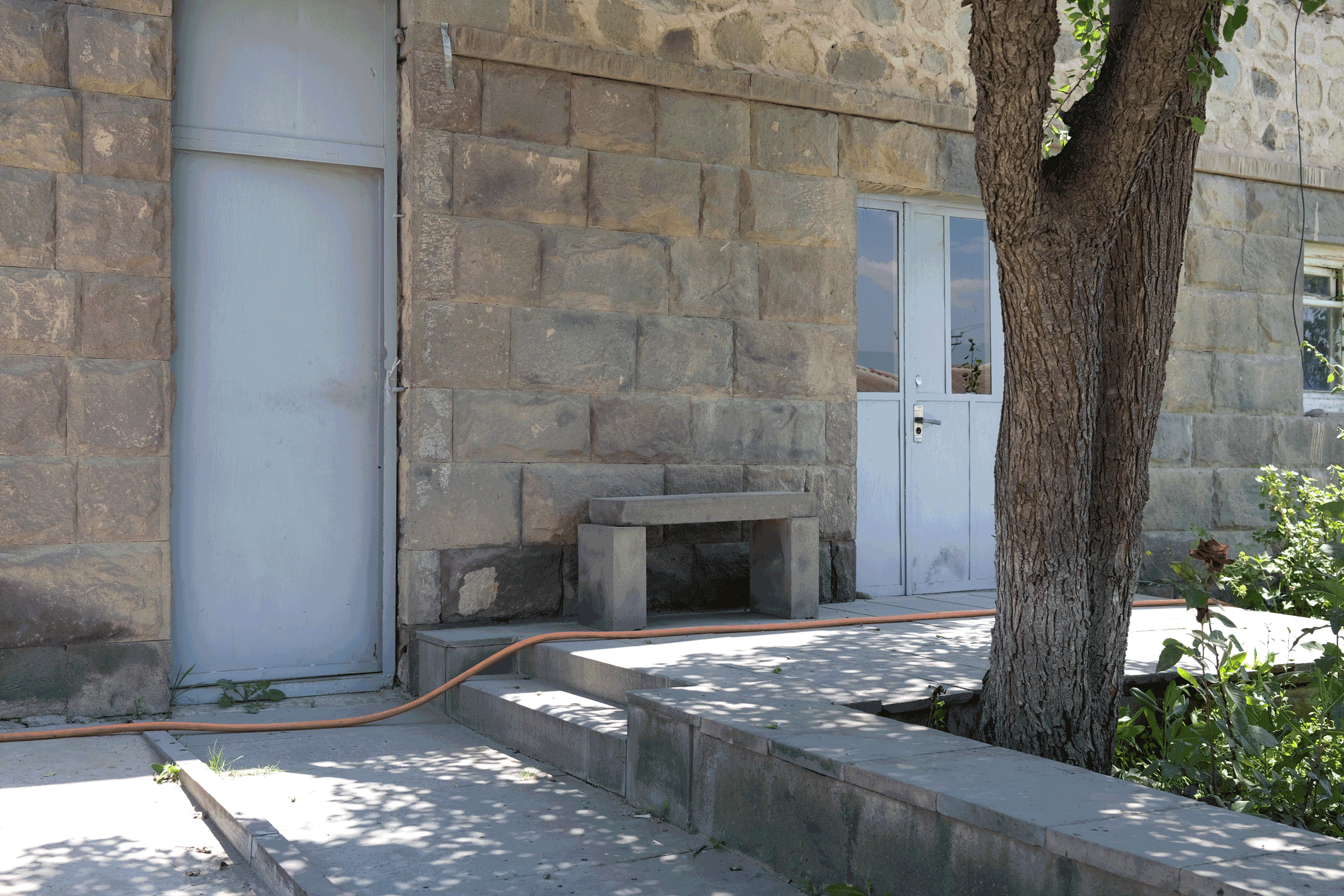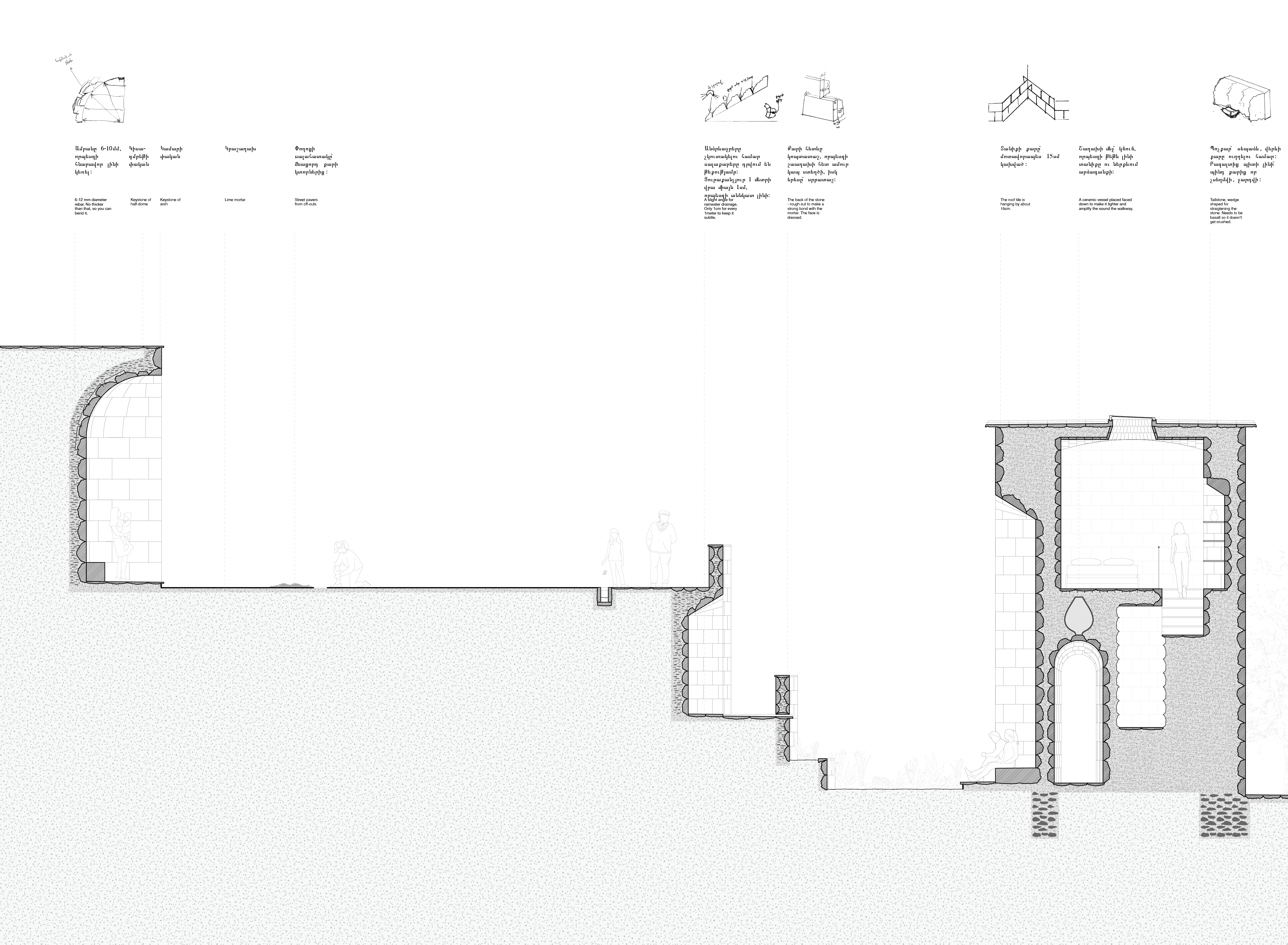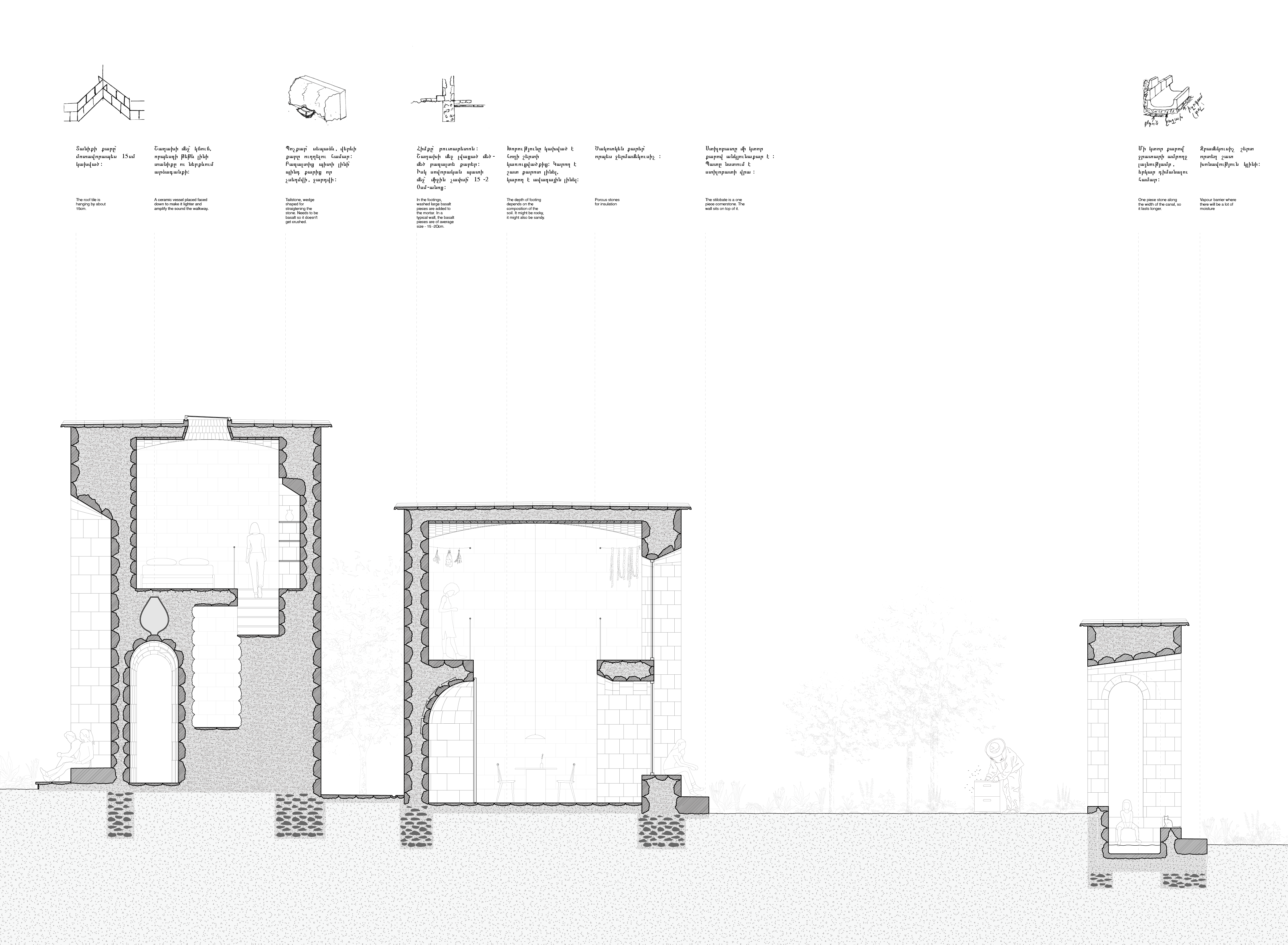 House of Monuments


The Canal




The Living Room




The Bedroom

The Street



© 2022 Nare Filiposyan. All rights reserved.